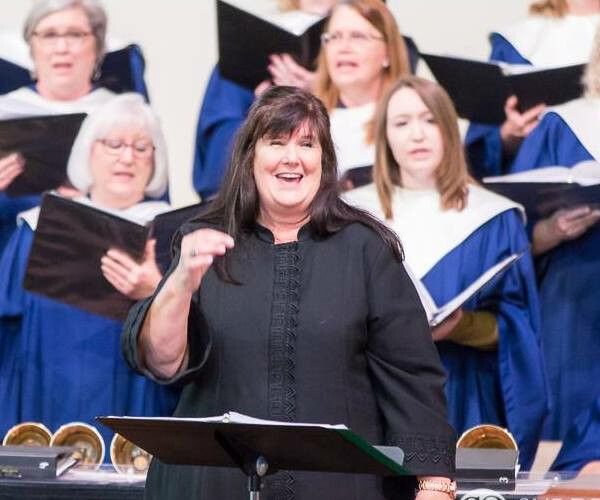 Jan Call
Director of Music Ministries
Jan is a lifelong Methodist and has been active making music for worship and fellowship since her youth. She feels that God has given her a love for sacred music, worship and God's people, and called her into a life of music ministry. Jan has served Flower Mound UMC for the past 8 years. She has also led the music departments at Sierra Vista UMC in San Angelo, Texas as well as FUMC, Rockwall and FUMC, DeSoto.

Jan holds the Master of Sacred Music degree from Perkins School of Theology, SMU, where she received the Sacred Music Award for Scholarship and Service. She also served as graduate assistant and on the Dean's curriculum revision committee.
Jan has BMEd and MMEd degrees from ASU. She has served as Dean of the Texas Conference Choir Camp and on the Board of Directors for TCCC and Chorister's Guild, Dallas Chapter. She also sang with the Dallas Symphony Chorus for 9 years. Jan is married to Keith, and they have 2 grown children, Chelsea and Brad. They are also proud grandparents to Sera, Seth, Keith and Arlo.