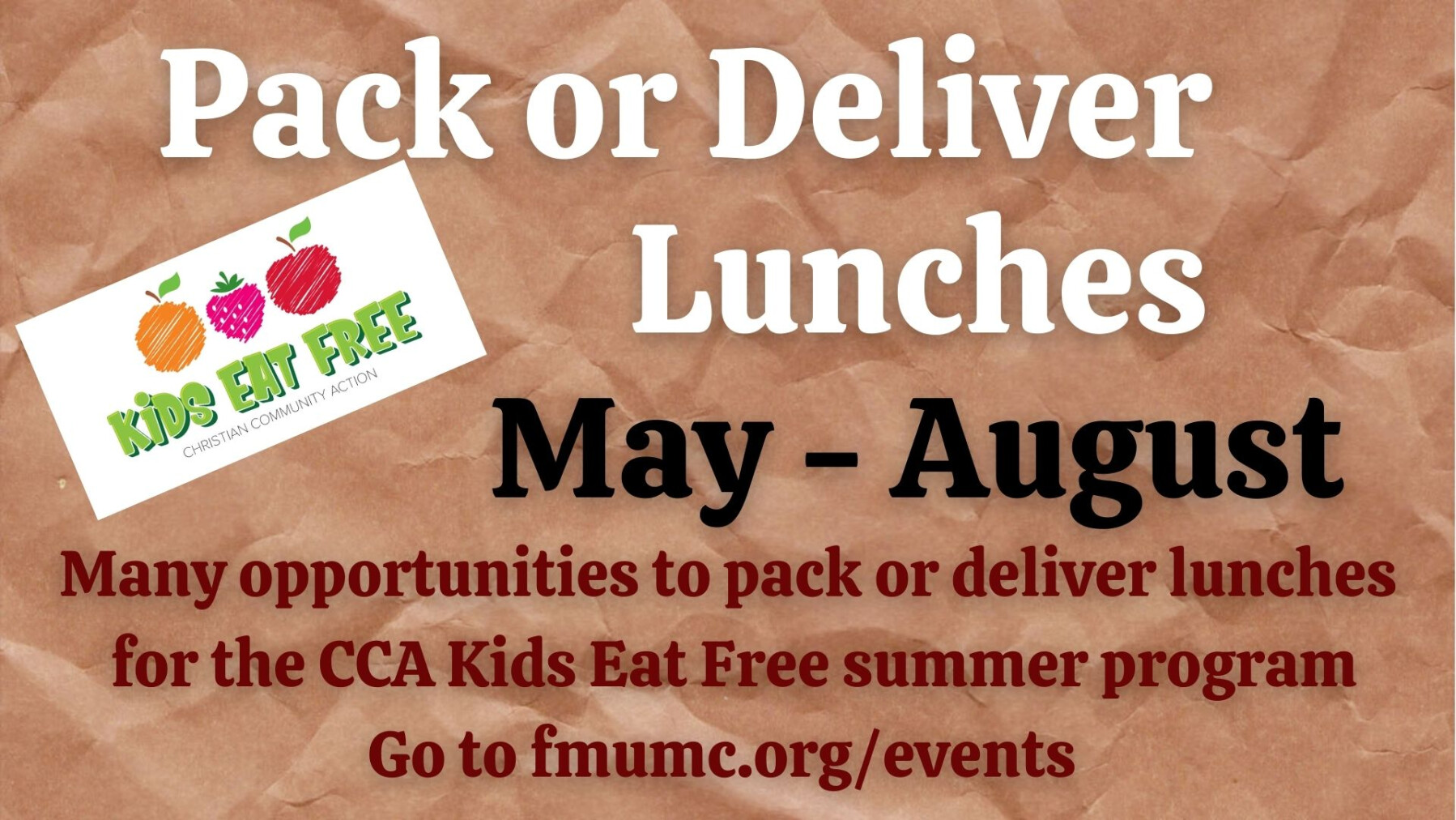 Wednesday, June 23, 2021
,
11:00 AM - 1:00 PM
In partnership with CCA Kids Eat Free Program, FMUMC will be delivering fresh lunches and "Bags of Blessings" to children in need 3x/week for 11 weeks. These meals are fresh and must be kept cold.
Delivery times are on Mon, Wed and Fri 11:00 am - 1:00 pm beginning
June 2 and continuing through August 6.
Two people are needed for each delivery time.
11:00 am - meet at CCA to load cars
11:30 am - travel to Cambridge Village Apartments
12-1 pm - hand out meals at Leasing Office